What successful people say, do, and when.
Your best sales systems ever!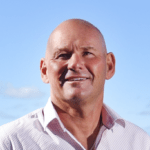 Salespeople are trained, NOT born!… And it's called making money for a reason. Successful people literally make money. And where does all that money come from? A successful business transaction and that's better known as sales. 
So what's their secret to success? Successful people use systems to achieve higher-than-average results. It's the systems they leverage. And that's why you're going to love this book. 20+ systems that are tried and proven and simple to implement so you can MAKE MORE and Do Less too.
Scotty Schindler – Author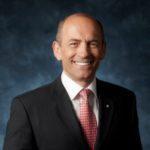 I have discovered that it doesn't matter where you come from or what nationality, religion, culture or language you speak. Everyone can achieve success provided they have the right systems and a process in place. 
You will find that this book will give you all the necessary systems that you require to achieve your goals. You simply need to study them and then follow through with action.
Des Bosnic
Director at Sphere Insurance Group
👇

Vote for your favourite systems here 👇
Scotty Schindler
1. Environment, 2. System 1357®, 3. 3 P's, 4. 4 Levels of the Human Mind, 5. Power of Great Questions, 6. So What?, 7. Zones, 8. Fish Attracting Device, 9. Trojan Horse, 10. Using Brochures, 11. Involving Clients, 12. Body Language, 13. The Cycle, 14. Introduction, 15. Presentation, 16. Close, 17. Follow Up, 18. Marketing, 19. Leads
These systems are a game changer. Make sure you get the self-paced learning cards too, you will love them.
Scotty Schindler
2. System 1357®, 5. Power of Great Questions, 7. Zones
What I love about MAKE MORE Do Less is…