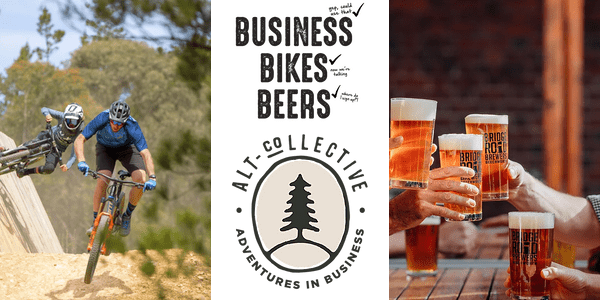 Business Bikes Beers
Over 3 full days, we'll intersperse teachings from a world-class entrepreneur with world-class mountain bike trails where you can…
Take time to reflect on business, connect with like-minded Entrepreneurs, re-energise & rejuvenate.

Develop a 'Plan of Attack' for the next 12-months, including the measures & milestones to see it through.

Develop skills to create long-term clients rather than one-off sales by building an environment that clients want to buy into.

Learn the keys to building brand recognition & loyalty & the art of closing deals both big & small.
WATCH -> 2021 BBB -> Derby Tasmania  https://www.youtube.com/watch?v=VsMcffujDlE
Bookings and what's included are available here. https://www.altcollective.com.au/mtbusiness