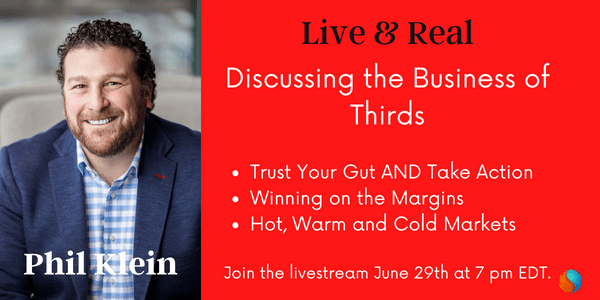 Date
Jun 15 2022
Expired!
Live & Real: Business of Thirds with Phil Klein
The business of thirds is an exceptional system for figuring out many processes in your business:
Where your clients come from
How to setup a pricing matrix
Ways to rank your employees
And so much more…
Phil Klein started at one of the BIG national insurance companies and built a great thing. 3 years into it, he made a VERY tough decision and decided to go the independent route.
That bet on himself paid off big time. Within 11 years he sold the company for a handsome fee and has the opportunity to build it even more.
As a former B1G wrestler, he knows what it takes to win. We'll talk about how you can leverage the business of thirds to exceed your wildest dreams too.