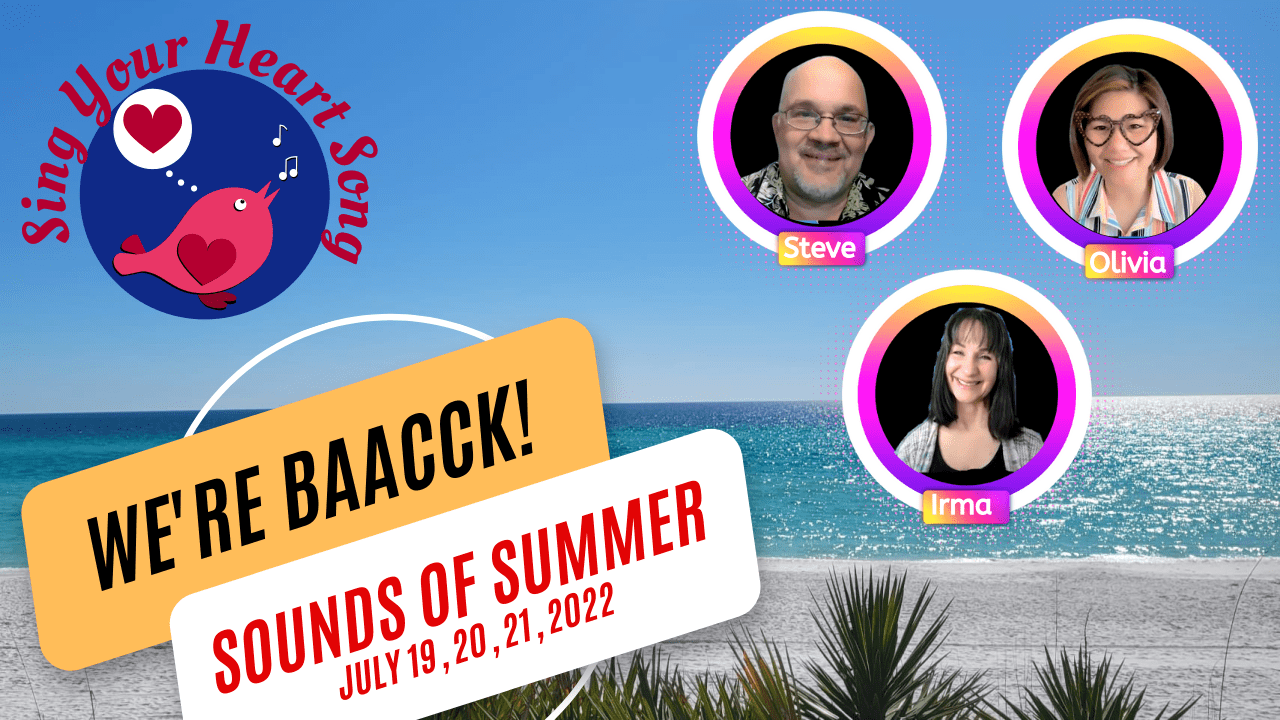 The Sing Your Heart Song Online Summit "Sounds of Summer"
"Don't die with the music still inside you." ~ Wayne Dyer
What is that music inside you?  Your "Heart Song?"  What is your unique message to the world that you've always wanted to share?
Over the course of 3 days, we have lined up the most amazing coaches, speakers, consultants, authors, and leaders to help you Find Your Heart Song, Value Your Heart Song, and Share Your Heart Song.
This is a free online event via Zoom and highly interactive experience.
You may choose to upgrade and purchase a ticket to the Embellished Journal Workshop led by Creative Visionary, Chris Dyer.
Get to know our Speakers and network with them early and ahead of the Summit!
You may view the Speaker Spotlights on YouTube.
To register, please visit www.SingYourHeartSongSummit.com
We have 2 blocks; Morning and Evening Sessions.
10:30AM Eastern is Pre-Summit Activities
11:00AM – 3:00PM Eastern Speaker Presentations
BREAK
5:30PM Eastern for Pre-Summit Activities
6:00PM – 9:00PM Eastern Speaker Presentations